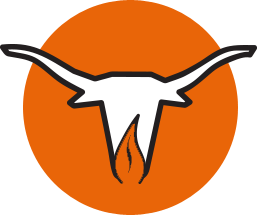 Who We Are
The Rohr Chabad Jewish Student Center @ UT is not just a place for Jewish students to go to attend events and celebrate holidays. The Student Center is a home away from home where ideas can flourish, Jewish identity is found and enhanced, where Israel is placed at the forefront of our consciousness and where individuals can find community and family, as they are empowered to be the leaders of our future.
An organization at the University of Texas that provides religious, educational, social, and recreational programming for the community of Jewish students
A place where students socialize in a comfortable home-like setting with great friends, superb food and stimulating discussions
A forum where you can question your faith and not be afraid of judgment
A haven to which you can turn when you're stressed or lonely and need a true friend
A center for prayer and study, where you can gain a deeper understanding and appreciation of your Jewish heritage
A partnership between students and staff to help create cutting edge programming, plan social action projects and offer volunteer opportunities
An academy providing texts and teachers for those who seek to learn
An environment where being Jewish is fun
Through all its growth and changes, Chabad's warmth and intimacy remain the same
At Chabad you will always find a friend
Serving student from all over the world, including students from The University of Texas at Austin, Austin Community College (ACC), Saint Edwards, Concordia University, Texas Culinary Academy, Southwestern, Huston-Tilloston University, Texas State and more!